 Who will this course be useful for ?
For everyone who wants to become a professional bartender
For all levels of bartenders who want to start working with a style using modern flair skills
For those who want to confidently use flair in work or show and make money on it
For those who want to prepare & participate in flair competitions
For those who wants to travel and work with a flair
How will your life change after completing this course?
You will be a stylish and professional flair bartender with an extensive stockpile of moves and combinations
You will earn more money and new opportunities and prospects will open up for you
You will be able to work in the best bars in the world, and your guests will be delighted with your professionalism
You will learn how to create your own products using flair, promote your brand through social media, and combine work with travel
They have become PRO bartenders
About the author of the course
International bartender & coach
Trained 2700+ bartenders from all over the world

Worked in the best bars in

England, Finland, Ukraine, Turkey, UAE
5 times national champion of Ukraine
Champion of Roadhouse World Challenge 2015 London, UK
Instagram 186 000, TikTok 407 000 followers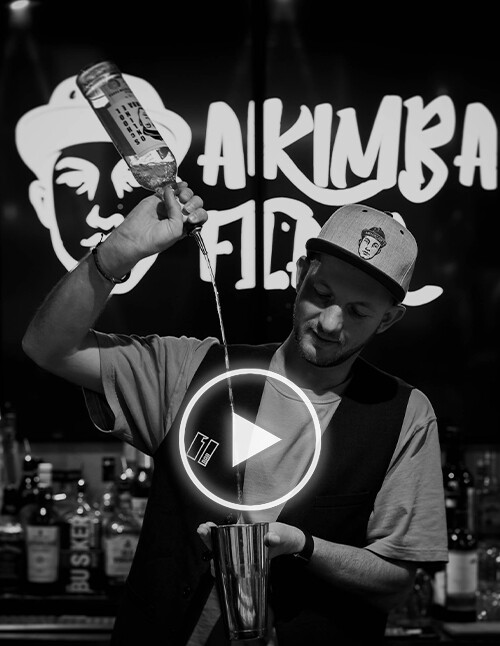 The course contains video lessons with tasks and PDF with the necessary equipment, group LIVE lessons & personal mentorship
With a BASIC course you'll get access to 24 video lessons for 1 year. You'll know how to make routines in the working, craft & exhibition flair.
The course is suitable for those who like to study on their own from video lessons and do not have extra time.
Premium course has 68 video lessons, unlimited access and
1 group LIVE meeting with Akimba.
With a PREMIUM course you'll learn PRO working & exhibition flair skills. You can ask questions & tips straight from Akimba.
The course is suitable for those who want to use the flair for work and show.
VIP course is the best product from Akimba. Registration is selective.
This is personal work & mentorship. Educational time is 1 month, 5 LIVE personal lessons (1 lessons once a week), 84 video lessons, unlimited access, personal chat with Akimba. You'll get full completely flair program with your own moves & routines after that course. You will get your own strategy for work, business, social media (personal brand, website plan and marketing ).
The course is suitable for those who want to performing at events, flair competitions, create personal brand and earn money with a flair.
Included in the price:
24 lessons with homework check

Access to the course for 1 year

Certificate

Course participants chat

Beginner & advanced working/exhibition flair
169 $
Included in the price:
68 lessons with homework check
Limitless access

Certificate

Chat with a supervisor

1 group live meeting with Akimba

Course supervisor

2 BONUS COURSES of PRO working/exhibition flair

429 $
Included in the price:
84 lessons with homework check
Limitless access

Certificate

5 live lessons (10 hours)

Personal mentorship by Akimba

3 BONUS COURSES of
PRO working/exhibition flair, CRAFT FLAIR & MIXOLOGY»

Personal brand, strategy, social media plan for your business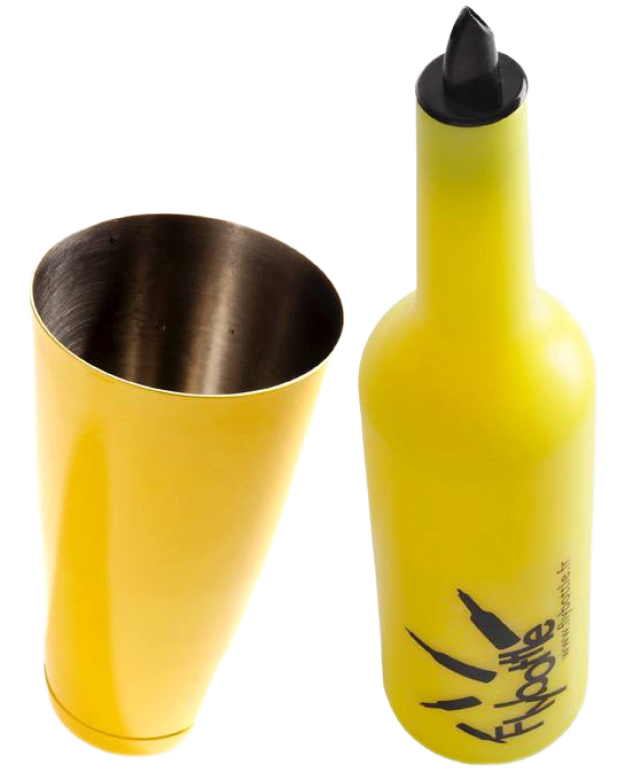 Our partner Flybottle is gifting
a bottle and a tin to each VIP student
1299 $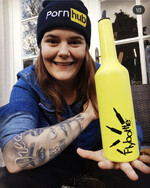 I'm a member of the Akim classes, and it helped me out with my flair a lot. The fingerrolls became one of my favorites moves after takin the class.You get to learn a lot of moves by all the lessons that Akim put together, but you deffo need to put effort and training in it. With that together its a great opportunity to grow as a flair bartender! Akim thanks for sharing your knowledge!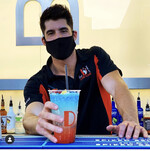 Akimba's online course is an amazing resource for flair bartenders of any skill level. He provides variations at several levels of difficulty with precise instruction, and is available to help you customize what you have learned once you are ready to take your flair to the next level. A good show involves everything from the bar tools to how your body moves in sync with your music. Akimba combines all of these together to ensure you stand out behind any bar!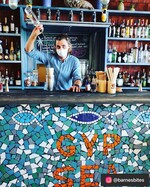 Thanks to this course, passion and dedication 😎✌️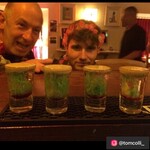 Oh! It's fantastic i finished level 1now. I'm still trying to get the finger rolls down but the practice with the muddler everyday helps! Can't wait to see what next 😁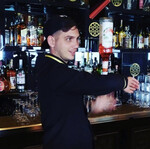 Thank you Akimba for these trainings and the time spent. During these trainings I got a lot of new skills and, most importantly, gained confidence in myself, which allowed me not to be afraid to perform and show my skills to the public.
Hi Akim your online course is really nice the exercises takes time but i think with hard work i can got it soon. Thank you man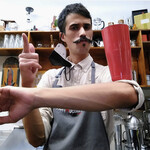 Gracias, Akimba. El curso en linea de verdad te lleva a otro nivel. Lo amo, es el mejor❤️ La parte de la prestidigitación es mágica y el equipo de apoyo te ayuda mucho. 🇲🇽
Completamente recomendado.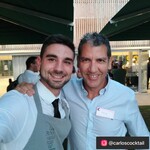 Thank you very much Akimba. Great explanations from the best teachers. Looking forward to starting level 3 when quarantine is over 👌👍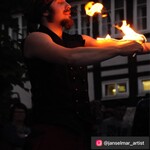 I am really excited to see how it looks after some weeks of training with the flair classes from Akimba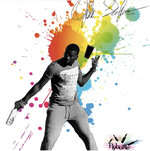 certainly .. well what to say! for those who start practicing flair this course is really helpful .. the individual moves are interesting, spectacular and the fluidity with which you perform and explain them are exceptional .. I recommend it to anyone!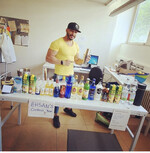 I had never done anything like that the bottle, this is my first experience, now I am so happy that I only learned something from you in 5 minutes ☺️thank you 🙏 now I try with my left hand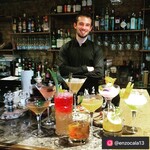 First day training finger rolls with Akimba was awesome, I gonna improve my left hand now. Thanks for your awesome lessons 🙏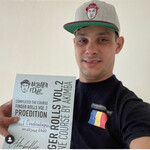 Thank you so much Akimba for your online course ! I did learn a lot of things thank for you !
The course is great keep up 🔝 bro !
Thank you 🙏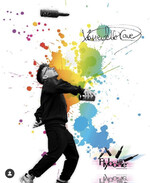 Months ago I decided to improve my flair skills and I took the Akimba Course. What an awesome experience!
- Tutorials are really well done
- Akimba is following you step by step, explaining you what are your mistakes, how to correct them and how to upgrade your moves
- Price is really competitive. You won't find another course at this price.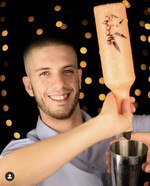 First of all I wanted to thank you for the course and for the numerous tips. Despite being only online for me it was very informative. I started with my own small base, having done the EBS and a small online course with Giorgio Chiarello, and I wanted to improve it during these three levels of online course starting from finger rolls. I tried to learn each move over time without haste in order to connect them to the routine to make it more fluid. For those like me who want to improve even more, even staying at home😷 I highly recommend it. Thanks again ❤️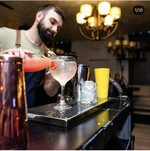 Your course helped me a lot. and I remember telling you I was going to sign up for 2021. but I'm sick right now. your course is great.You are amazing teachers🙌🙌🙌
Cant wait to start with the next course! I hope to be able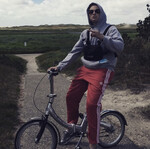 Its very nice to train with you bro i ve learend an important and new base and we are in the third week of my course, its a big step fowards for me so it was more than worth it ✌🏼🤜🏽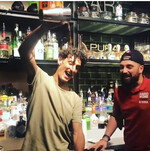 Ho provato il corso online per flairbartender di Akimba_online e mi sono trovato benissimo...e la mia prima esperienza in flair e trovo Akim un super istruttore sempre pronto ad incoraggiarti a superare i tuoi limiti....dipende da te quanto vuoi allenarti e dove vuoi arrivare...cosigliatissimo da chi vuole solo imparare qualche base di working flair per stupire i clienti, a chi vuole intraprendere questa disciplina e prepararsi per le competizioni...
P.s. il suo fingher roll e fantastico...per me il migliore mai visto...e vado fiero di averlo avuto come insegnante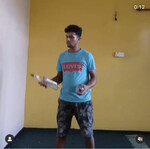 This is 1 of the internationally recognized course, also user friendly too.
Trust me i have been thru all, this is extraordinary.
1).WCFB
2).Finger Roll Pro
3).5 star Bartender
Each module has a unique techniques & sequence
Wouldn't imagine of
Akim guided thru ever mistakes i made and supported how is done.i saw my results within months, so wouldn't u
I have to say this Finger roll edition was my favourite.
If anyone is looking to upgrade flair skills this is right place to begin
Join to biggest flair community Ever cheers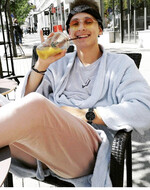 Awesome tips for the starting and advanced bartenders ,cool tricks you can learn for Flairing at the bar and out side the bar ! 👌👌👌

@akimbaflair learn me lot of things, event about to start practice then about really learn new moves. Just listen and keep going 😉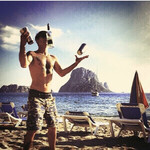 Akim explains very well everything step by step;
I recommend 100% the course to those who already have experience flairing and to who has no experience of it.
I've acquired fluidity in movement and perfected what I already knew.
Good job Akim🖖🏻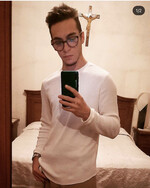 Very interesting course, which gives the opportunity to learn many skills, easy to follow and well organized, definitely I would recommend it to those who a la passine for flair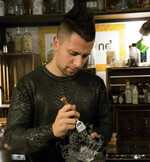 This course is helping me a lot to improve my skills, now I'm more confident and in every video you explain very well the move that you show. 5stars for akimba 👍🏻 thanks🙏🏻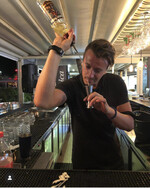 I would recommend this course to anyone who wants to do flairtending, Akim is a great teacher, he has a phenomenal interaction with his students, and he is always available. Anyone who wants to improve their own skill and create their own style and progress to a professional for a certain period of time should contact Akim and start an online course with him.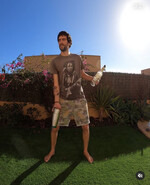 I did enter the akimba online flair course like a year ago and since then I've been practicing a lot the course is really good starts with the basics and when you learn the basics it goes improving a lot, it teaches you some really good working flair rutines and some exhibition rutines also. But do not think is just the course you also have to put some hard work and practice. The course really did help me improving my flair skills and take them to the next level, I do recomend it to people thats entering the flair world and also for the experiment flair bartenders.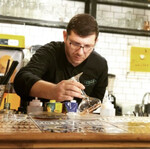 Well I have to say after doing only two lessons I have improved my skills
Akimba put me in training mood and takes the time to explain how and what to do
And when you fallow the videos and doing the homework it's pays off
Thank you for making this course that any one can become an amazing flair bartender ❤️❤️❤️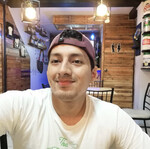 Akimba online uno de los mejores cursos en cual puedes aprender técnicas de flair unicas.. para mí Akimba uno de los mejores del mundo estoy orgulloso de aprender del mejor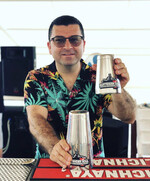 Akimba flair online course is very hepfull and with lot of knowledge. I am very happy and satisfied with this course and Akimba explain very well each lesson.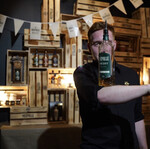 The course was really great, and challenging, I really enjoyed it. The classes were filmed really good and understandable. I improved some of my skills and it gave me a lot. Moreover when I had some questions, Akim always responded me immediatly. I recommend it to everyone, even for beginners.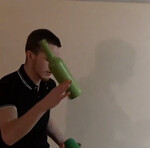 Hi my name is Cian and I have joined Akimba Flair online finger roll course. This course is helping me take my flair to the next level with easy to follow videos on warming up to building flair routines. Akim is a great teacher who will help you look professional when flairing. I would reccomend this course to all flair bartenders!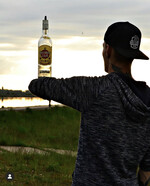 The course was developed with great care. Each element is explained step by step, from the warm-up to the most difficult elements. Keep in touch with Akiba in case of any questions or concerns. Full professionalism. I recommend 🤘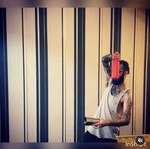 Really helped my master my finger rolls. They have become part of my everyday flair and Akimba is a great teacher !!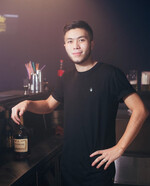 Спасибо за курс, всегда хотел учиться у лучших теперь есть такая возможность, курс хоть и на английском все понятно, за такой курс цена не такая уж и большая, одним словом довелен и стоит своих денег, это лучшее вложение в себя
Не пожалел
Really awesome course.
I got skills, not everyone can do.
Develops fine motor skills, attracts attention behind the bar
👍👍👍
Thanks 🙏🏻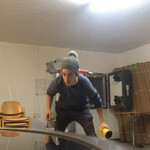 The online course changed the way I do flair bartending. Akim learnt me the finger rolls and it's from far my favourite move ! I can't wait to have some new content from Akim, for sure I'll do the next courses. I highly recommend every flair bartender to follow this online course ! Thanks again bro 😁😊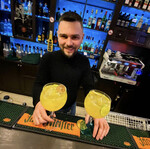 Hey bro!! thank you so much for the online flair courses 🙌!! you are the best online coach !! I can't wait to show you what I learned from you in a competition. You are the best !! 🤘🤘🤘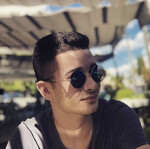 I started with this course about half a year ago and I have about 5 lessons left from finger rolls course and 3-4 lessons from bartender skills course and I'm busy with my college and work so I can't pracitce every day. One year is really enough time for anyone to finish this. Videos are great and every move is well explained. I got this course on sale, and the amount of money i gave for it is really nothing compared to what I got. I can say that I'm really happy I bought it and I'm more than satisfied with it. Would recommend anyone who wants to upgrade his flair skills and I'll buy the next course for sure when I finish this one.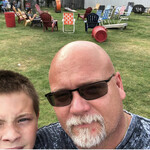 My name is Randy Gardner , Akimba's online course is top notch
Very informative and thorough for the flair bartender
He and his course has helped me on my flair journey alot!!!
Highly recommend it!!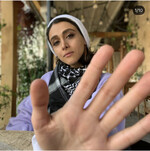 In relate of this course, I can learn finger rolling as well as last time. I still could not do all the exercises due to my busy schedule, but I had a passion for all of them. I'm really glad I learned a series of tricks I didn't always know in my job as a bartender. if i could do it with you at the same place i will be die as a happy bartender. i like it so much and thank you for all of that as your kind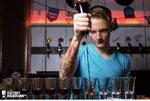 На момент приобретения курса растяжка пальцев была близка к нулю,даже ложку крутил со скрипом, но двигаясь от урока к уроку ситуация сильно улучшилась. Всё показанно и объяснено доступно, нужно запастись терпением и всë получится у любого обычного человека(могу так говорить тк считаю свою растяжку на момент старта сильно ниже среднего).Курс по фингерролам точно будет полезен любому, тк можно применить и в крафте, и во флейринге. А ещë для тренировки не нужен специальный зал, что для многих думаю является проблемой.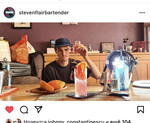 As Being a flairbartender myself, your Flairbartending courses are extraordinary!! Wether you are an absolute beginner or you've had extensive experience. Akim's courses are a must have in your arsenal of tricks. With a unique and a wide variety of uses within the industry!!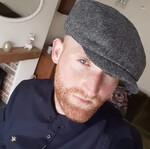 I started the finger roll course as a complete beginner and it quickly helped me gain a foundation of basic flair moves so i could begin creating sequences in working and exhibition flair. Some of the more advanced lessons took a bit longer to get a hold of but with patience and consistency i soon enough had them all down within a month of training.
I then purchased Akimbas other courses (international bartender & finger rolls pt 2) and quickly level'd up as i began increasing my vocabulary of moves all round, now i have a variety of finger rolls, nests, snatches, rolls, stalls etc which i wouldn't have if it wasn't for these courses.
Best online flair course i have done, easy to navigate and interpret. Highly recommend
5⭐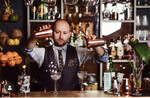 The Akimba online course has helped me learn the basics and new tactics of Flair. I believe that by attending this course I will be on the right way to become Master of Flair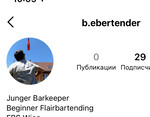 I like your Flair style and in your Online Course i learned to get better Finger skills, and many Tricks of Flair bartending.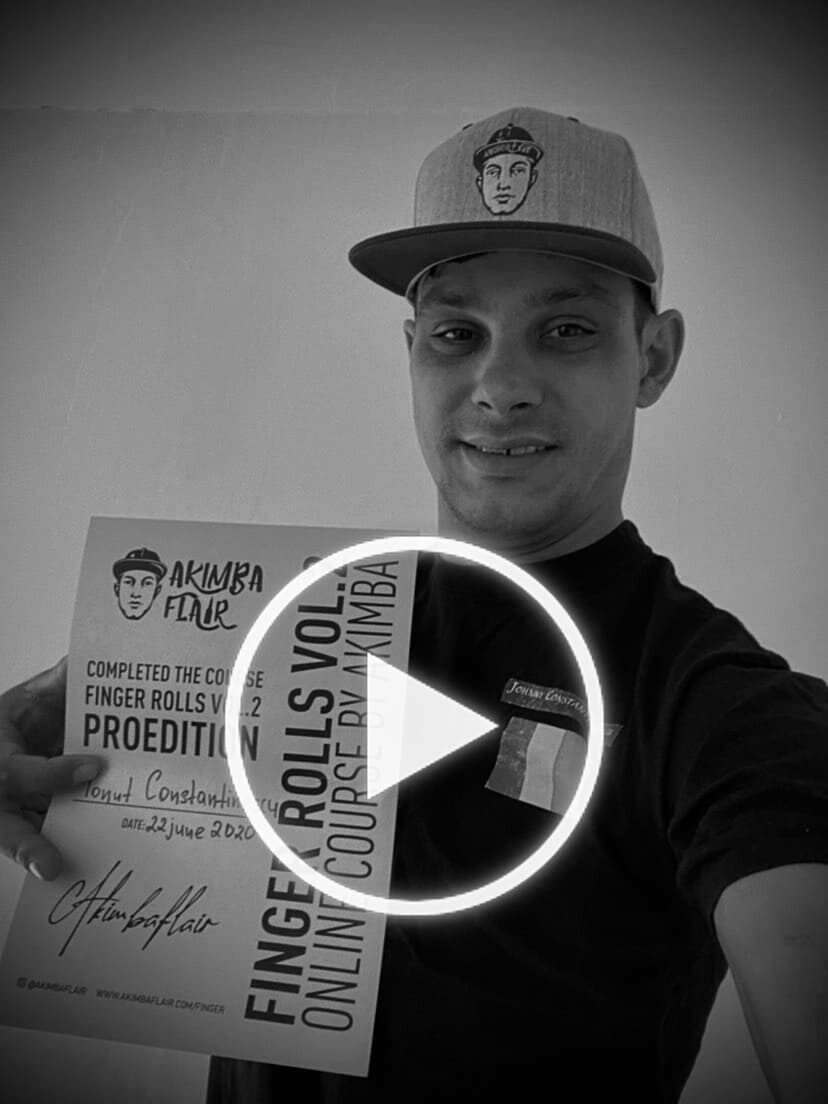 get new skills & earn more money
1. What language will the course be in?
2. How and where can I start watching the course?
3. How long will video lessons be available?
4. Will there be any mentorship?
5. How long does the training last, and how can I access the lessons?
6. Will I get a certificate?
7. How can I pay for the course?
8. What happens if I apply for a waiting list?
9. Can I upgrade my tariff if I want to continue with BASIC, PREMIUM or VIP?
Available on mobile, tablet or laptop
every place in the world
Become a stylish professional bartender
if you have any questions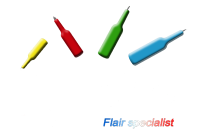 Our partner Flybottle
produces high-quality training bottles